Physical limitations should not prevent a person from pursuing his or her dreams. Prachurya Pradhan, aged 25 is one such bright inspiration for the masses. Despite being blind since birth, Prachurya has never doubted his abilities. His work consistently astounded everyone, but anchoring a rank of 292 in the Odisha Civil Services, 2022 in one go is a truly inspiring hit of determination. With this he tried his part to break the stereotypical mindset towards blind people in our society.
Prachurya, an international chess player, is the first blind chess player from Odisha to receive an international FIDE rating. In 2018, he won a silver medal in B1 Men Rapid Team Chess at the 3rd Asian Para Games in Jakarta, Indonesia, for which he was commended by PM Narendra Modi. He is the first Odia to qualify for the National 'A' Chess Championship for the Blind and was awarded the 'State Award for Individual Excellence' in 2012 by the Honourable Chief Minister of Odisha. Moreover, he has bagged several national and international chess awards.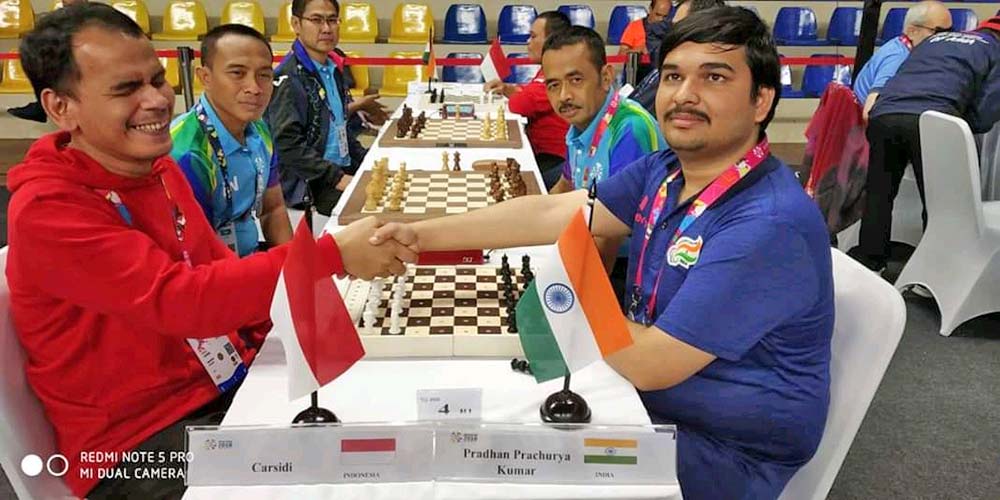 Chess also helped him improve his analytical and memory skills, and he received a 90.5% in class 10th, the third-highest score by a blind student in the district. He is currently pursuing his Ph.D. at Ravenshaw University in Cuttack after completing his B.Com. He also passed the NET and JRF exams and is currently studying for the CA final exam. Surprisingly, while most students spend a significant amount of time preparing for the OAS, Prachurya aced it with only six months of preparation. A great example of his unwavering commitment, proving that disability is nothing more than a pessimistic outlook on life.
Everyone is aware of the famed chess players Prachurya and his brother Soundarya from the backward Boden, a Maoist-infested village in western Odisha, but they were not aware of their hardships.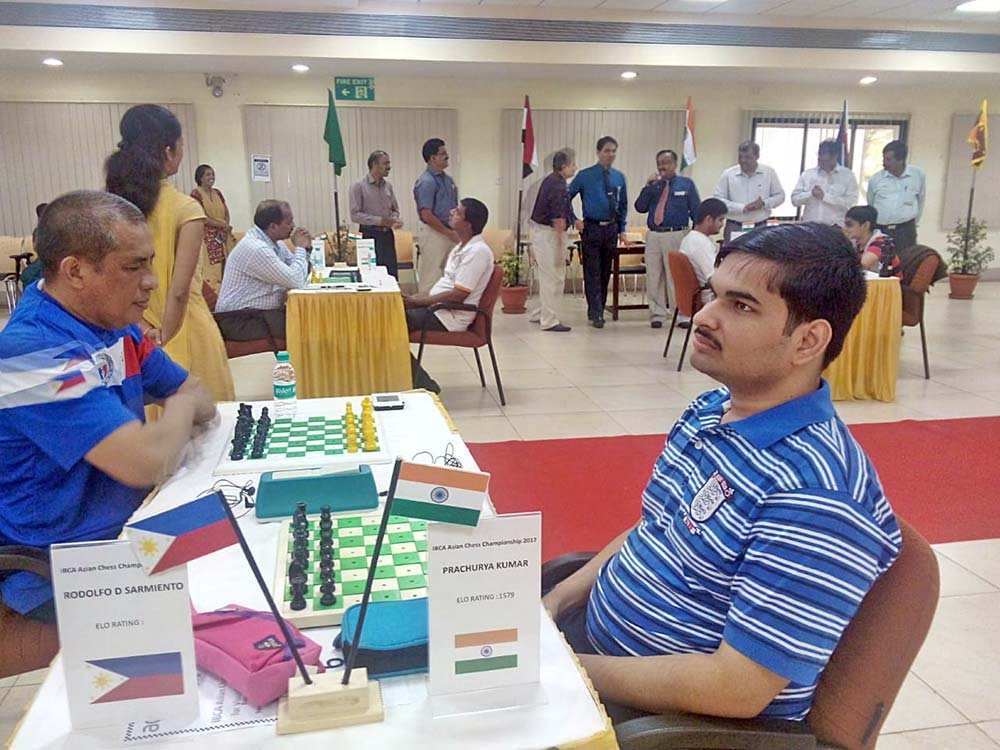 "Due to my condition, it was never simple for me to have a suitable education and chess expertise. Finding me a mainstream school is a challenge for my parents. However, they went above and beyond to give us an inclusive education, and in 2010 we were accepted into a school outside of our area. My education exposed me to a variety of options to concentrate on chess and participate in a number of events. Seeing my interest in chess, my uncle Kashiranjan Pradhan, who is also a chess player, taught me how to recognise a chess situation and then determine the best moves. My father also used to help us by reading chess-related books, which helped us improve our game.By constantly playing chess with each other, my brother and I developed our chess skills"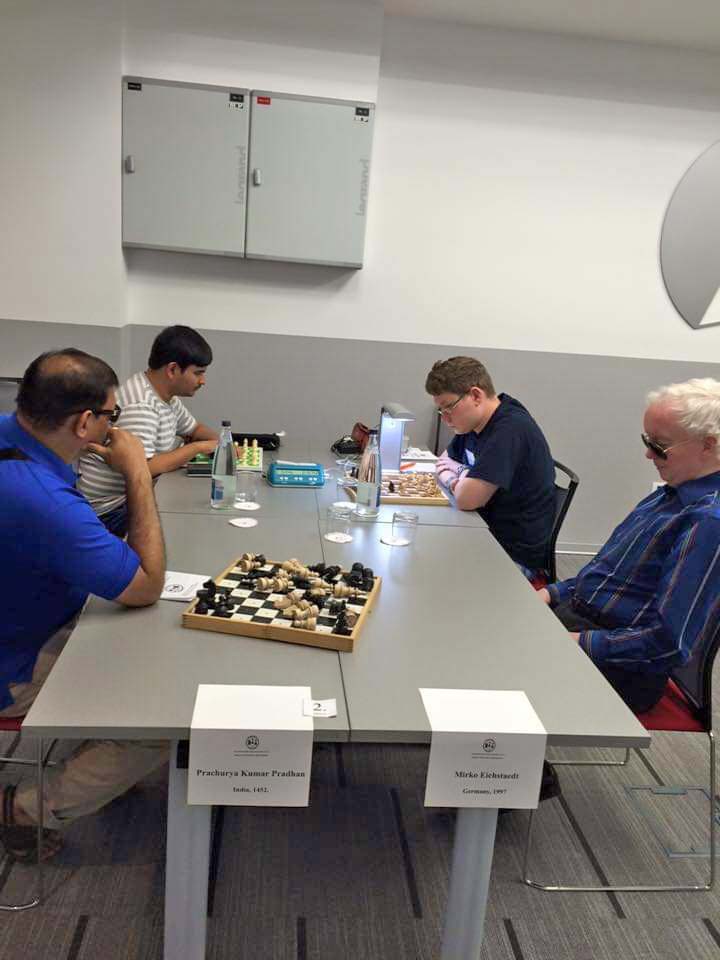 With the advent of faster internet service, they were able to communicate with blind chess players all over the world via various online chess platforms such as ChessBase, freechess.org, Fritz, and others. They gained proficiency by participating in various state and inter-state chess tournaments.
During Covid, both brothers had the opportunity to train blind students from IndicAI (an online platform to teach chess to the blind). They provided a 2-3 month crash course in chess to all aspirants across India and outside.Until now, he has free-coached more than 40 students to master Chess through online classes.
"Chess is a part of me and my brother's lives because it completely transformed our lives. It taught us to view my disability as a source of challenge. Every adversity in life strengthened my resolve to dream big and make it a reality. Furthermore, APJ Abdul Kalam's and Grandmaster Vishwanathan Anand's ideas inspired me and changed my optimistic outlook on life and the world. Dreams know no bounds, so I encourage everyone to dream big like me and find ways to make their dreams come true."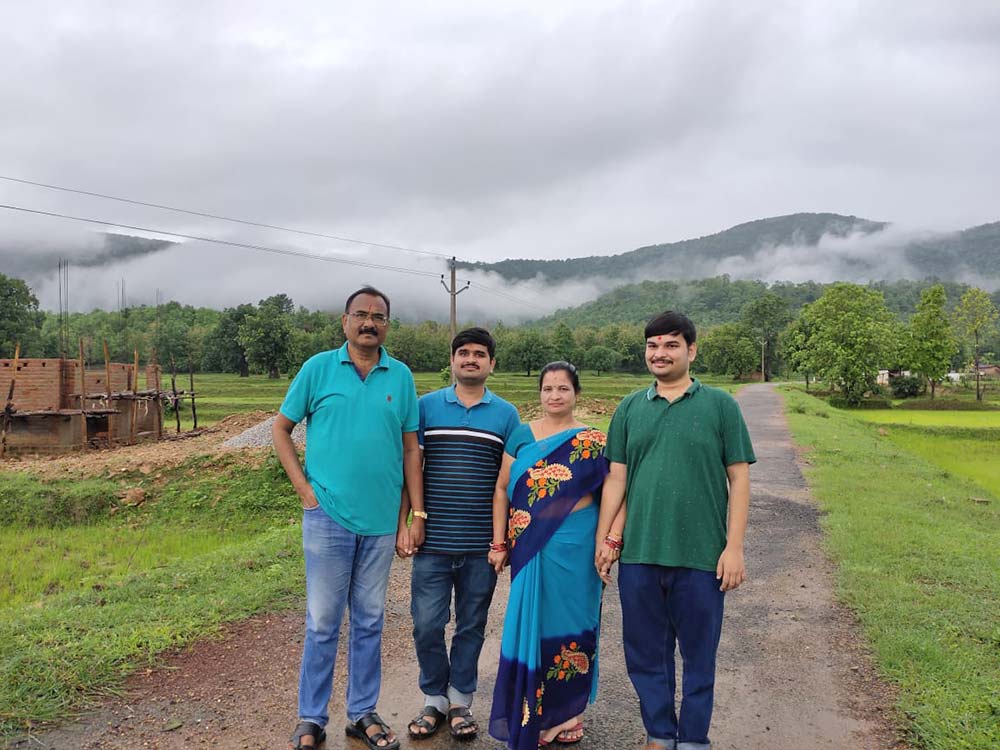 This young talent is currently employed as an Assistant Manager (Finance) in OMC, Bhubaneswar, and will be posted as a public servant in Odisha very soon. He believes that everyone should have big dreams. A physically challenged person can break stereotypes and become an inspiration to others through hard work and absolute determination. Prachurya sees life's inconveniences as a challenge, overcame them with greatstrength, and proves his worth in front of the world. If he can succeed, then anyone can!