Sushree Pramila Singh, 30, has been naturally altruistic since childhood. Despite the fact that her wheelchair became her life companion after a major accident, yet she remained caring and compassionate. Until now, she has improved the lives of many destitute as well as the village's social and infrastructural foundation.
Pramila's, a native of Goudapatna village in Mahanga block of Odisha's Cuttack district was a cheerful, studious girl until she was hit by a massive accident on her way to school in 2009. She suffered an irreversible spinal cord injury, rendering her lower limbs paralyzed.
"The accident completely turned my life upside down. The unbearable pain snatched away all of my dreams and filled my mind with depression. I was forced to rely on my family member indefinitely. Due to depressing comments from relatives and neighbors, I kept myself locked up in a room for 6 years. Then I realized I needed to forget my tragedy and prove everyone wrong. My philanthropic attitude encouraged me to stand back for the people's cause and make them happy because relieving their pain could also relieve my pain."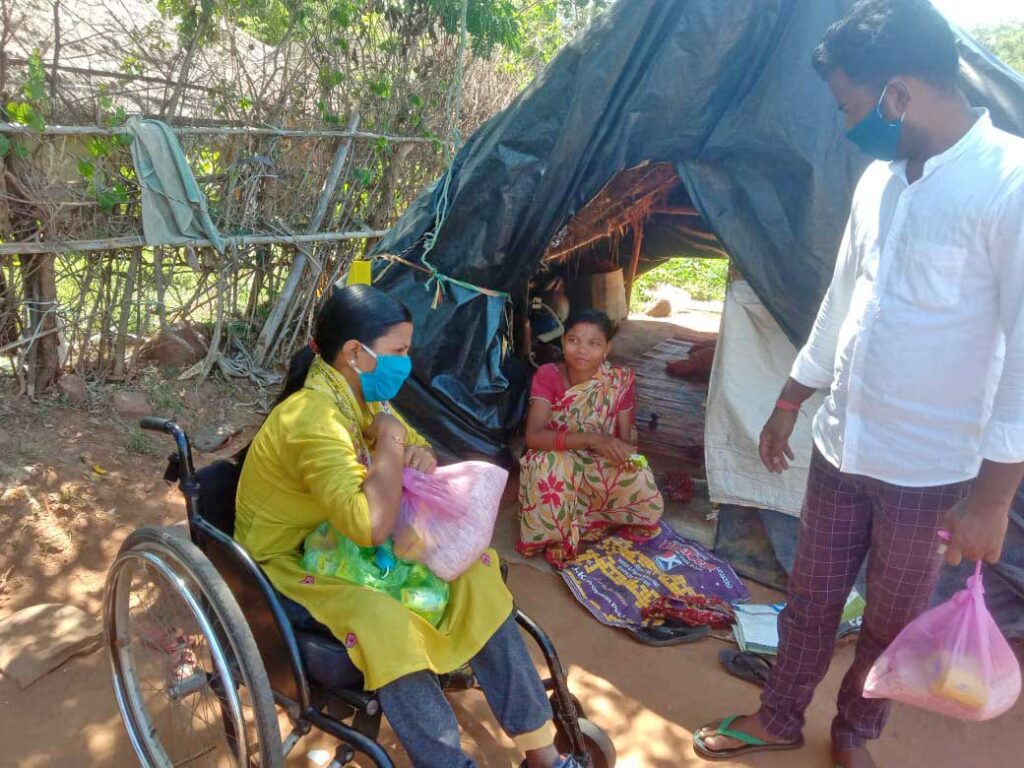 In 2013, she undertook certain village activities and provided solutions to the Panchayat for overall development.She rode her tricycle alone to alleviate the suffering of needy people through humanitarian aids, the costs of which she covered with her tuition and disability pension. Her charitable deeds propelled her into the public eye. People's negative comments gradually turned into appreciation and support for her work.
With the help of some close friends and family, she established the 'Sambhav Charitable Trust' in 2019 to broaden the scope of her assistance. 'Sambhav' aided in the empowerment of handicaps and student strength in schools. They also participate in an awareness programme for women's safety, hygiene, plantation, blood donation, and cancer treatment. During the Covid lockdown, her trust propagated the safety guidelines against the Corona virus and provided other necessities such as food, clothing, medical assistance, and ambulance service.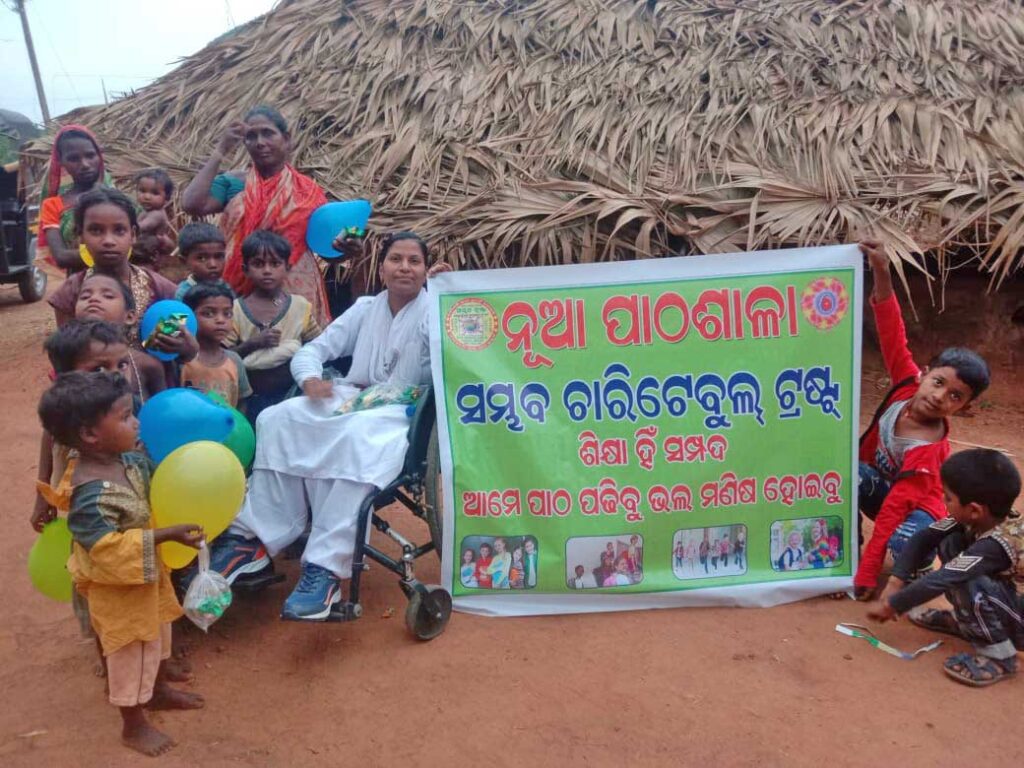 Pramila's trust is self-sufficient, with around 20 members from various districts contributing to the costs of the assistance. Following its popularity in newspapers and social media platforms, the trust's reach expanded among both donors and beneficiaries.
"I have lived both the abled and the disabled lives. In our society, people with disabilities are frequently mistreated. The feeling of pity for the disabled undermines their self-esteem. However, by providing employment based on their qualifications, I hope to empower them mentally and physically, thereby changing societal attitudes toward the disabled."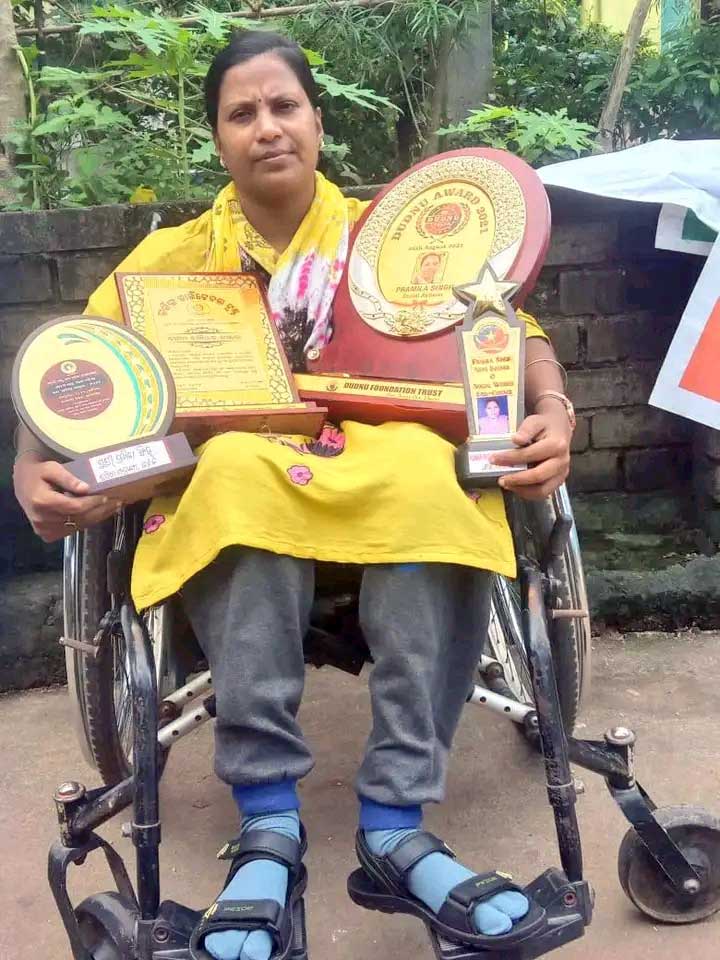 Pramila faced the turmoil of her life and rose from the ashes with the hope that her life could be used to make the life of destitutes happier and empowered. We hope the selfless help of 'Sambhav' reach more and more people in future.