The world is rapidly accentuating technological diverseness and luxury. The unhealthy lifestyle, the surge of chemicals in every product and the habitual practice of plastic packaging has caused several biohazards. Yet we human are ignorant that solution of such social problems lies in our roots.
A budding social ecopreneur in Bhubaneswar, Amruta Dash has been addressing these issues since 2017 with her innovative start-up plan- Odissi Earth. Her promotional and charitable business model revolves around the production of eco-friendly qualitative cosmetics and other daily essential products that resemble the unique culture and biodiversity of Odisha. As an alternative to plastic, she uses recyclable and decomposable materials for packaging.
In the Initial days, the Auroville Community in Shri Aurobindo Ashram Trust in Pondicherry became the pathfinder for Amruta. The fundamental principle of its Sustainable Society-Making projects aims at minimizing the single-use of plastic or replacing it with bio-degradable, recycled products and the concrete solutions to curb social impediments like unemployment, child labour, and immigration to scale up rural employment. The social knowledge and skills acquired from various projects further motivated her to own a start-up. 
She left her corporate job in Banglore and turned full-time social activist. As a project leader, she was pivotal in training rural women to make stuff by using locally accessible raw resources to generate livelihood.
"I never focus to commercialize my brand. Rather, I try my best to impart awareness on environmental issues and inculcate skills for production, packaging and marketing. By doing so, I want to support those who want to open their production units and raise them as social entrepreneurs. I'm happy that around 25 families are now self-reliant and supporting others as well."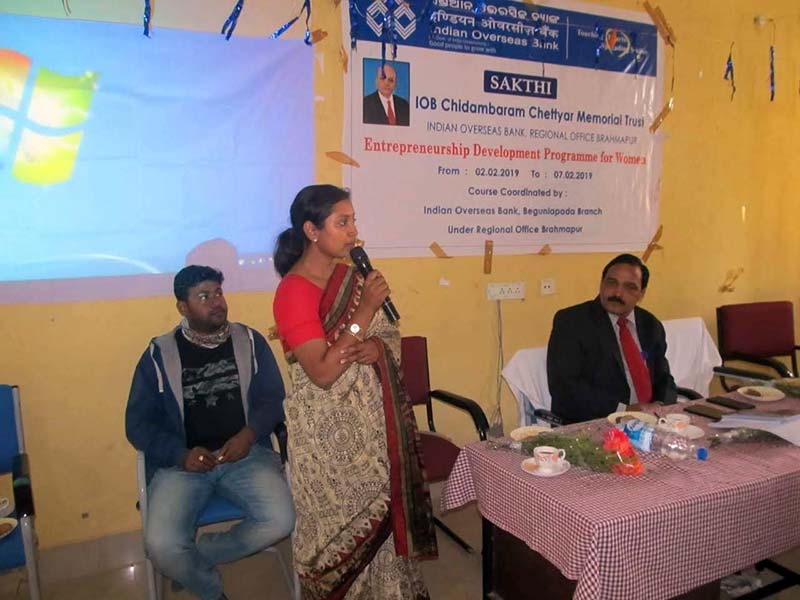 Amruta got training under several organizations certified by the Ministry of AYUSH in India. She studies the ancient Ayurveda literature to comprehend chemical composition and herbal formulation of products from ethical extraction and preservation of ingredients indigenous to Odisha. In her laboratory in Bhubaneswar, she develops patents and guides proficient women incorporated with her for production. Presently, Odissi Earth has 26 members working in Kandhamal, Mayurbhanj and Pondicherry. She preferred recycled papers and biomaterials for packaging with messages on personal hygiene, and social and environmental issues labelled over it.
Odissi Earth manufactures several body care essentials such as shampoo, gel, soap, body butter, creams, lotion, and toothpaste along with bio-degradable home décors and authentic traditional food and beverages. But few signature products in the list has special demand like Mahua soap customised from an age-old formula of Mayurbhanj tribes which supports traditional Madhuca (Mahula) flower collectors &Tola oil producers."Devasnana Soap" contains ingredients used in sacred Devasnana Purnimaa unique bath ritual of Lord Sri Jagannath, "Suryasnana Soap" reminds world famous sculpture Konark, "Punnai soap" echoes Polanga tree afforestation, "Kia Soap" indicates geographical indications of Ganjam and many other.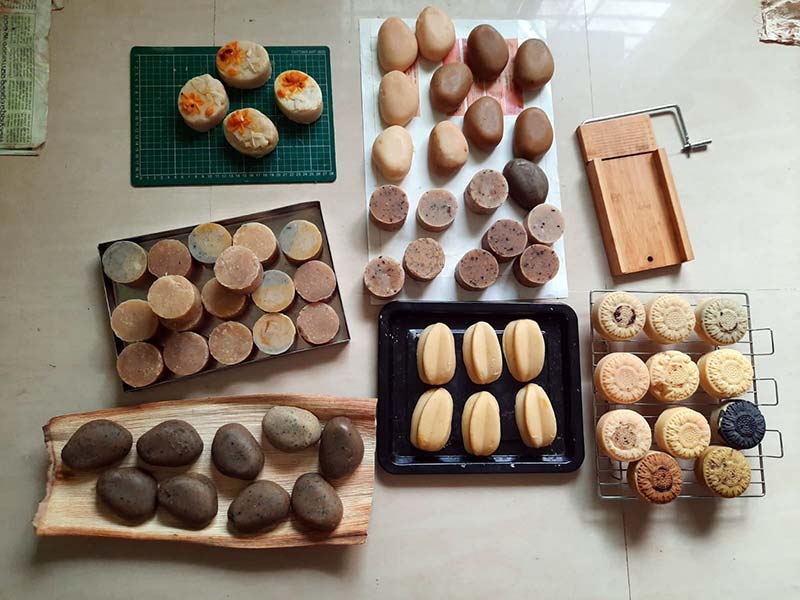 Each product of Odissi Earth carries the cultural fragrance and diverseness of Odisha. The demand for pristine natural ingredients for manufacturing such products has solved multiple problems of unemployment, immigration for work and the health of the local ecosystem. It provided livelihood options to habitats and helped overall village development. From product preparation to unique package design and quality has gained popularity among denizens. Her blogs on various social media platforms elaborating on the benefits of ingredients and exhibition tactics in various fairs have further attracted NGOs and small-scale enterprises to get incorporated into the brand.
"I aim to establish a research and development center in Bhubaneswar that would support the economy of the tribal and rural areas and generate livelihood. Further, to develop a business model that would protect and preserve the forest and coastal resource of Odisha."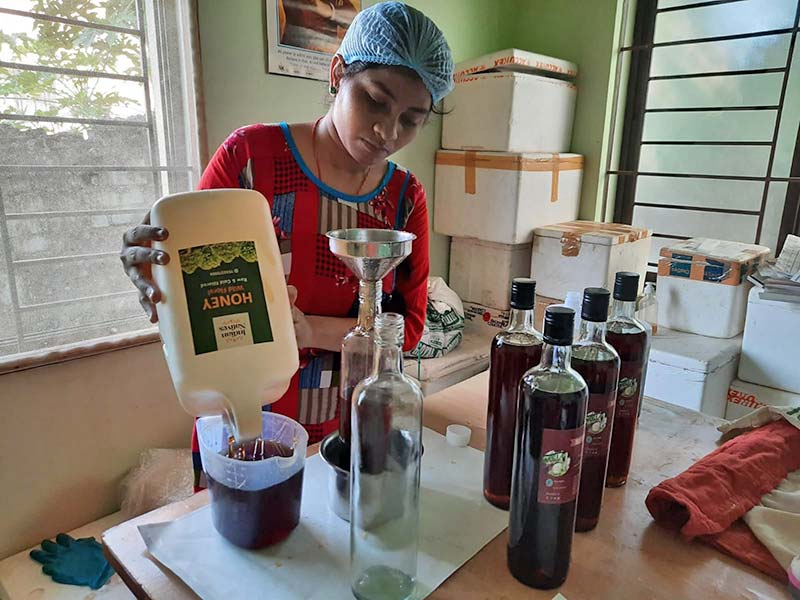 Amruta is steering the wheel of Odissi Earth on zero compromises in quality, underscoring Odia culture and solving the socio-economic and environmental issues of the state. We are proud that she is successfully driving her model by becoming the tool of change.