Durga Priyadarshini is one of India's budding woman entrepreneurs who has earned name for herself by manufacturing and selling cow dung paint. Once a housewife, Durga is now the Managing Director of Gaumaya Agro Pvt Ltd in Ambapali town of Bargarh district at the age of 30. She has successfully sold over 10,000 litres of cow dung paints in Odisha just within 6 months.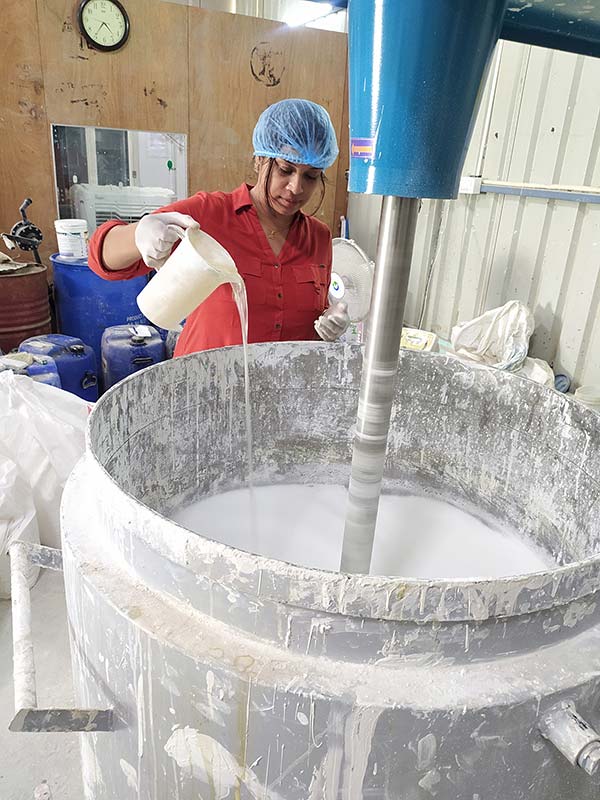 The brand 'Gaumaya' is the first of its kind that avails over 1,000 shades with the base colour white. The startup procures cow dung at a price of Rs 5 per kg, thereby providing surplus income to the dairy farmers. The move has also curtailed the old cattle trade where the cattle were thrown into slaughter houses or abandoned after discontinuation of milk production.
"Composed of organic ingredients, the Gaumaya paints are acclaimed by the Indian standard Institute (ISI). Unlike synthetic paints, these paints are user-friendly, non-toxic, odourless, thermal resistant, cost-effective and restrict germs and viruses. Hence, these qualities have created widespread popularity among locals."
Though Durga had to shift to Gurgaon with her husband post marriage, but the zeal of establishing her own identity was always within her. Her inclination towards dairy farming made her go ahead with comprehensive training on dairy farming in a Haryana-based GFO dairy farm for eight months.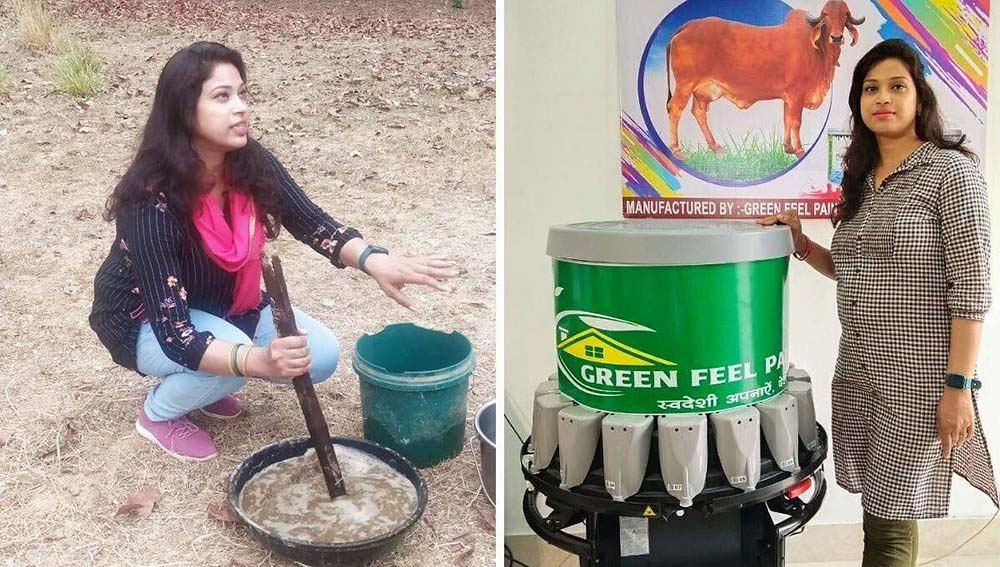 However, the huge cow dung piles in such dairy farms grabbed her attention. Later on, she learnt about the Khadi and Village Industries Commission (KVIC) and its recent development of Khadi Prakritik Paint from cow dung. As the unique idea clicked her mind, Durga attained the workshop of KVIC to learn the benefits and preparation of cow dung paints.
In 2021, Durga set up her first unit in Rajasthan in association with a KVIC dairy farmer. The team distributed pamphlets, stapled hoardings and advertisements enlisting the multiple benefits of paints to spread awareness among public/ private building owners of Rajasthan and Delhi NCR.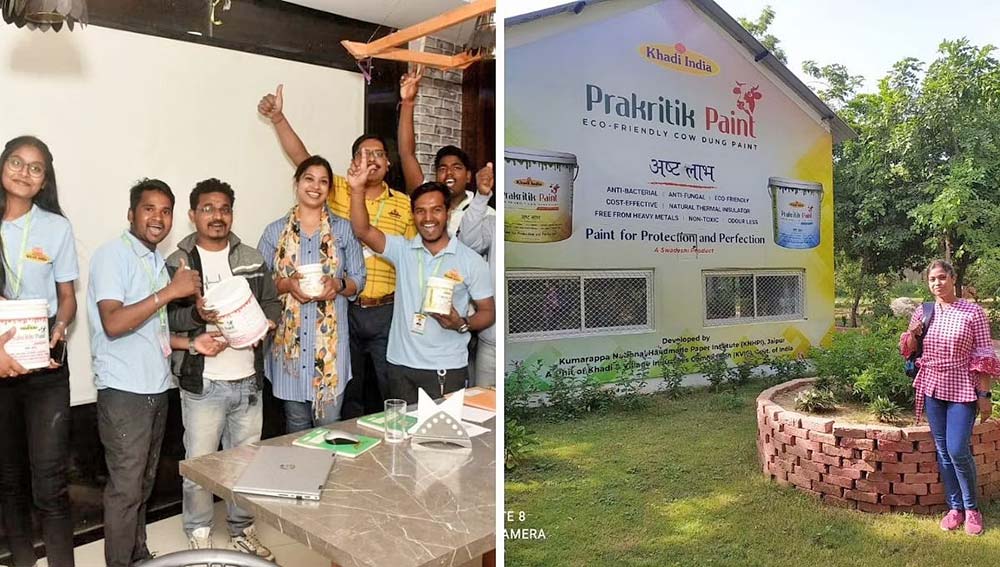 In January 2022, the positive response of the people prompted Durga to set up her factory in the the backward area of Peepalkhunta near her hometown. It not only opened up the employment opportunities for the local people, it also became a source of generating livelihood for youth and women, ultimately raising their standard of living. Today, with a team of 12 members, Gaumaya Paint is flourishing as an indigenous product not only in the state but outside.
"Previously I was identified as Chartered Accountant Yogeshwar Sahu's wife. But my husband's immense support has helped me develop my own identity. I urge people to switch to cow dung paints and organic products as much as possible as we have only one place to live in – EARTH."
During the ancient days, people used to paint their mud houses with cow dung. Gradually the practice weakened and it was taken over by concrete houses with chemical paints. However Durga Priyadarshini's modern cow dung paint offers an eco-friendly alternative.