"It was completely dark when I arrived at the site of the accident with a few other volunteers I could round up. The victims were yelling in agony. A hand here, a leg there and limbs were all over the place. Someone even had a disfigured face. Locals were stacking dead bodies in vehicles by any way possible after retrieving them from the ruins of train. We know how critical those first few hours were, yet the entire scene was terrible."
After the deadliest triple train tragedy in decades occurred on June 2, 2023, Gobinda Ballava Dalai, a social activist instantly raced to Bahanaga in Balasore.
Gobinda and his team immediately responded in the early hours, which added to the locals' ability to carry out the rescue effort. From the wreckage of trains, they pulled out more than 100 victims. At once, Gobinda obtained the boarding list from IRCTC in order to determine the precise number of people traveling, and created a database of survivors and deceased passengers. The database also aided other organizations in providing relief and saving more lives efficiently. In order to help the survivors in the hospital, they informed relatives of the victims who can be reached.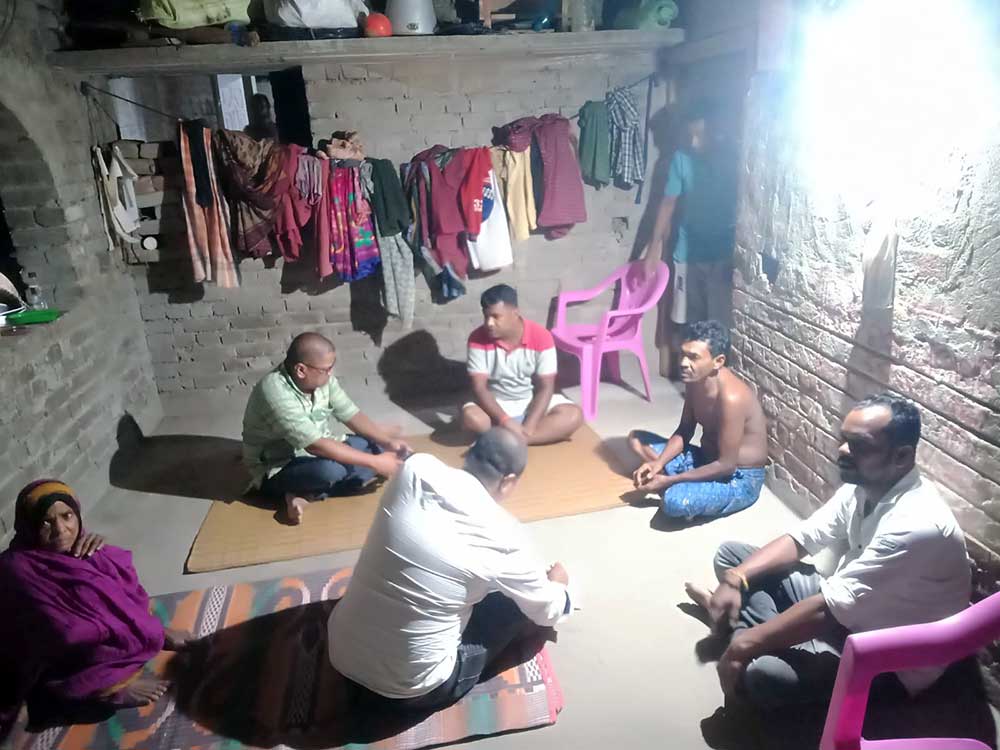 They were able to divide the victims into three groups using the database: survivors with minor injuries, survivors with serious injuries, and the deceased. They transported safe passengers back to their home with the essential supplies. His volunteers also provided vital care to the injured and hurried them to hospitals nearby and attended the survivors.
Gobinda initiated the "Poonarjivan" mission on that exact day with the intention of not only comforting the bereaved families of the deceased and saving the lives of victims by bringing them to hospitals, but also sharing their pain in order to lessen their lasting trauma once they returned home.
His team offered counsel to those survivors who lost their limbs on how to regain their confidence and find a job as per their skill. Additionally, he appointed medical professionals who provided doorstep nursing to the injured. They assisted victims' relatives in obtaining death certificates and Government compensation. Children who lost their parents in this unfortunate accident are also being cared by them.
"We cannot bring the deceased back, but at least we can stand by their loved ones and ease their suffering. With the help of "Poonarjivan," we have developed close bonds with the relatives of more than 200 victims who live across the States of Odisha, Bihar, and West Bengal. We shall continue this endeavor until every victim of this accident may lead a regular and normal life as before."
However, it was not the first instance Gobinda returned to his hometown Kanpur in the Rasgobindapur block of the Mayurbhanj district after receiving his master's degree from the Tata Institute of Social Sciences. He established 'Yuva Vikas Trust', a Yuva Swayamiccha Sebi Sangathan with a small group of like-minded individuals. In 2010, he established the Mayurbhanj Public School, a community school in his village that provides the tribal and underprivileged students access to education. Children of Bahanaga Train tragedy victims were also admitted this year.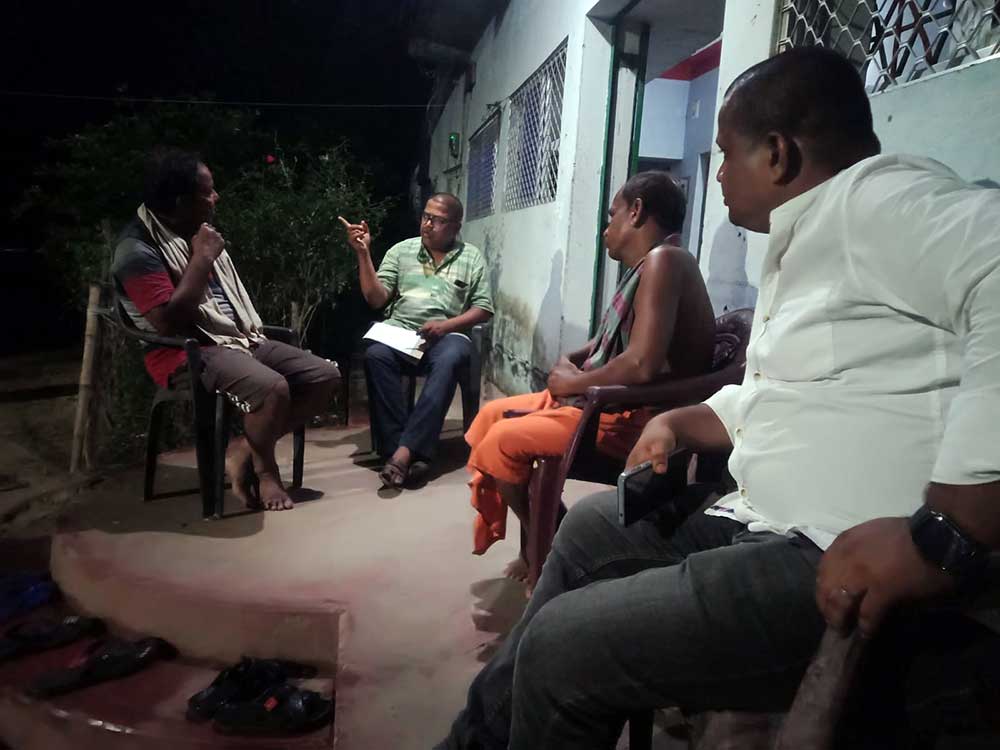 Realizing the Anna Hazare proverb, "One seed sown in the field could raise 100 more seeds," he encourages potential youngsters to become entrepreneurs. He gives them all kinds of support on how to launch their businesses under the auspices of the Odisha Yuva Jagran Yatra.
Additionally, he is trying his best to improve the standard of living in the underdeveloped areas of Odisha by utilizing creative solutions and involving young people, for which he has received numerous accolades. His unselfish endeavor, known as "Poornajivan," was also acknowledged by renowned news outlets such as BBC and Dainik Bhaskar.
"The Bahanaga train catastrophe, which claimed almost 300 lives, left an indelible mark on the people of Odisha. I'm grateful to the compassionate person whose prompt action spared many lives. Being a people-oriented trust, we are prepared to assist the victims of similar accidents in the future."