Young farmer Rajesh Biswal popularly known as "Mahua Mitu" hails from Duguduga village of Sakhigopal in Puri district. His passion and profession of beekeeping and honeybee farming has earned him popularity as "Mahua Mitu". Over a land of 2 acres, Rajesh has set up more than 70 honey boxes for honeybee farming. He not only earns for himself but has also been a source of income for other residents. His dedication and experience in the field of honeybee farming has been an inspiration for many such farmers to earn their livelihood out of it. Rajesh has been imparting skilled training to interested farmers on the profitable honeybee farming at various camps across Odisha. So far, he has trained more than 200 interested farmers and has transformed them into successful honeybee farmers.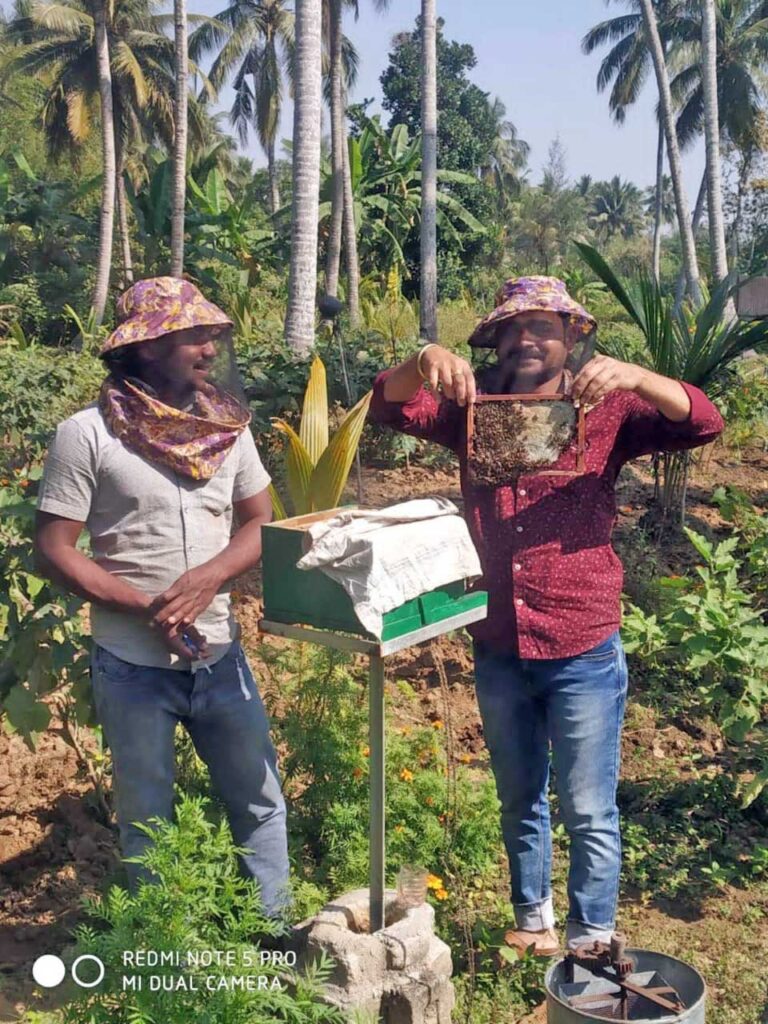 "Farming is our traditional occupation, thus different types of farming keeps me happy. However, my experience of honeybee farming has given me an opportunity to create livelihood for many others. Post matriculation, my situation at home forced me to take up a small job in Tamil Nadu. But the zeal for contributing towards my motherland pulled me back home. Despite adversities of life, I started beekeeping and honeybee farming in the year 2011. Prior to that I received training from horticulture department in Sakhigopala. This time around I had an interaction with honeybee scientist Dr. Bikash Patra of OUAT, Bhubaneswar. He is the one who provided me with effective training on honeybee farming and encouraged me to collect honey in larger amount and sell them in the market."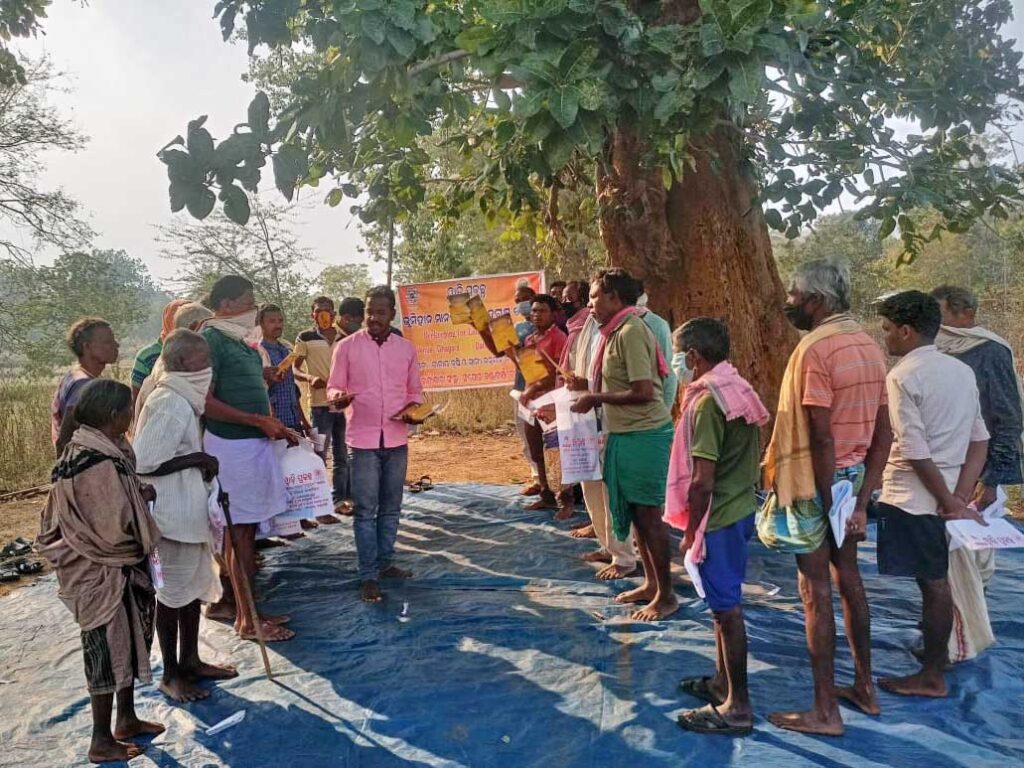 Though Rajesh was successful in acquiring training at OUAT, subsequently his interest and dedication also transformed him to a trainer. Farmers across Odisha such as Kalahandi, Nabarangpur, Phulbani, Bhubaneswar, Athgarh, Mayurbhanj etc have also gained from Rajesh's training and advice. Rajesh is also keen on arranging and providing the equipments necessary for honeybee farming to the interested farmers. Hence, Rajesh has been awarded by Odisha's horticulture department, OUAT and various other organizations for honeybee farming.
"People normally consider agriculture to be a low income job. And despite possession of fertile lands, the youth do not prefer farming. However I feel there is no other satisfying job than farming. During the Fani cyclone, my honey boxes were damaged as they were hit by huge trees and this led me to a financial crunch. With a positive approach, I once again started honeybee farming. Now, I am able to earn better from the farming. Apart from this, I have also been successful in growing different fruits, coconut, vegetables such as Thailand Apple, guava etc. I also have three ponds for fish farming. This not only provides me with income but generates livelihood for others as well."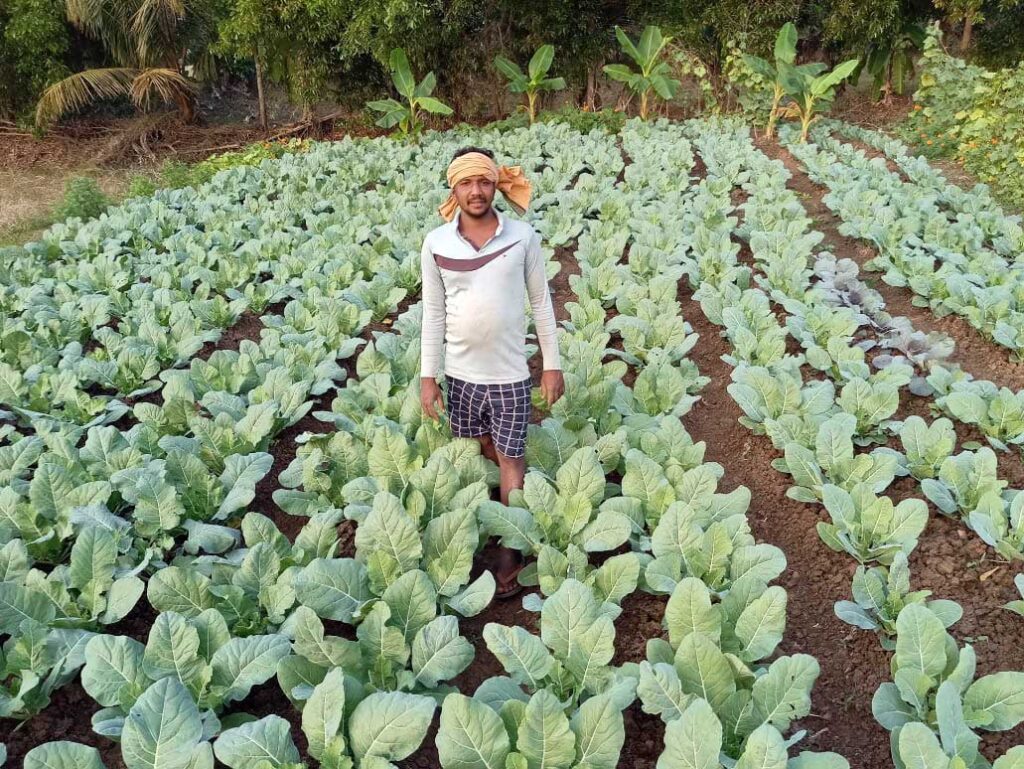 Today Rajesh Biswal popularly known as 'Mahua Mitu' has not only earned his livelihood from honeybee farming but has also been a motivation for the generation who stays away from agriculture. We appreciate his dedication and congratulate Rajesh for his contribution.