A country always is young at heart if it has an efficient health infrastructure and a workforce that leaves no stone unturned to support its people. She is a simple tribal lady enswathing an epitome of extraordinary altruism.  Matilada Kullu, an ASHA karmi, is the name buried in the grassroots has bloomed as an example to every section of the society whose selfless efforts prove where there is a will, there is a way. Her fervency for humanity and determination to do work booked her place in the Forbes list. Thus, she got fame worldwide. So, one should wonder how she managed to achieve such position?
In 2006, the Government of India launched the accredited social health activist (ASHA) program under the National Rural Health Mission (NRHM), with the goal to connect marginalized communities to the health care system. Matilada Kullu is a 45-year-old ASHA worker of Gargadbahal village of Badanga block in Sundergarh. She got employed as ASHA worker and from the starting date she was clear of her objective to connect vulnerable rural communities to health care and bring about alertness about health-related schemes facilitated by the government. Hence like Matilda, plentiful ASHA karmi turns out to be the instrument of health service in rural areas.
But for Matilada Kullu, life is not easy as we think, although she loves her work for humanity.
Waking up at 5 am every morning, she finishes the daily household chores, and paddling on her cycle to start her door-to-door visit to enquire the health condition of natives and nearby places has been her regular task for the last 15 years. However, her journey as an ASHA Didi was never stress-free due to the prevalent societal delusions.
Her initial journey as an ASHA worker was full of hardships. People were blinkered from modern health facilities. Despite having hospitals, they resorted to black magic and superstitious means to treat them. The deep-rooted social evils like untouchability and casteism created hurdles during her door-to-door visit as she belongs to ST background the villagers used to maintain distance. They used to mock her words and neglect her advice. Even pregnant women were resorted to such rituals before giving birth. Among these uncountable social impediments, transmuting their belief was a byzantine challenge to overcome. However, she never felt discouraged.  Her consistent effort made local people accept the modern ideas and amenities to beat the old notions. As time went on, people understood her humane efforts and grew trust.
After successfully stepping up the first level of securing the popular faith, she has to hold more commitments as villagers come to her home for medicines in an emergency. She has to look after expecting mothers with deliveries, antenatal/postnatal checkups, immunization, sanitization, promoting hygiene, administering polio and other vaccines, conducting surveys, etc. Thus, every minor ailment reaches the hospital for treatment. Focusing on the Covid-19 crisis their working hour was got stretch. When everybody stayed inside the home, the ASHA workers struggled at ground zero. Matilda recalls the tough times when ASHA volunteers have to toil day and night to save lives and teach people about the do's and don'ts' during the pandemic and necessary guidelines to combat this virus. Meanwhile, they often faced violence and abuse at many places reluctance for the corona test. At the Worst, the majority of the workers were barely equipped with PPE, masks, gloves, and other essentials. Further, they also faced a lot of problems to convince villagers to get jabbed especially the old ones.
One will have several options to learn about the Icelandic culture and geography, witness nature, venture ASHAs are the vital data bridge between villagers and the government officials. They are the right hand of the government to handle this pandemic situation in remote areas though they are underprivileged who have no fixed wages for sustenance. Thus, here the question arises: Wasn't it the task of the government to recognize them as workers and not as volunteers and give them social security benefits that would ultimately act as a moral booster for them?
Matilda Kulu has benevolently fought the social evils of her village and played a vital role in scattering awareness during the pandemic. Her relentless conditioning of the mindset of people brought a transformation in the lifestyle of people, thus, breaking the stereotypic adherence to old customs and rituals. But getting marked by the Forbes was not just a mere coincidence. Impressed by the sincere effort undertaken by Matilda, the general secretary of the National Federation of ASHA workers, BV Vijay Lakshmi suggested her name to Forbes India. She avowed that Matilda is an inspiration for the rest of the ASHA workers. Despite being a tribal woman, she fought the social prejudices and worked profusely for the well-being of the villagers. Forbes included her in the 3rd place in the list of the world's most powerful women because of her contribution to metamorphosis belief system among the natives and keeping people healthy.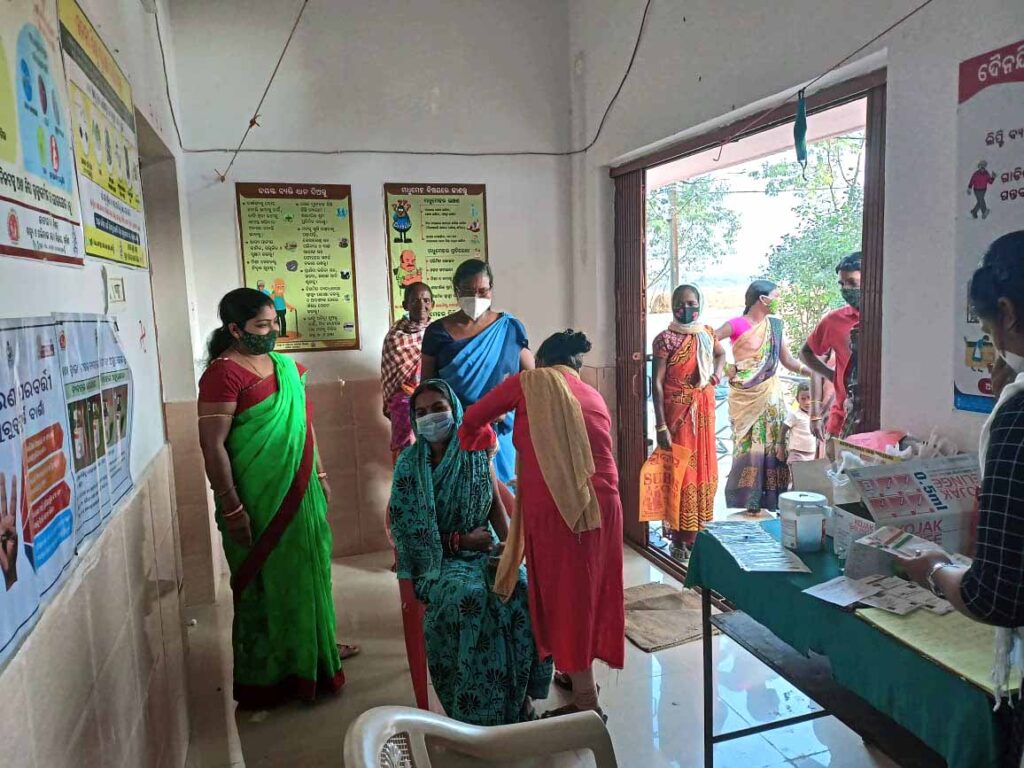 We all have seen the fervent work done by the health workers to preserve mankind from top to bottom of the hierarchy, but somehow the bottom line workers like Kullu are often unrecognized and forgotten. Hence, this is our collective responsibility to bring forward their works into the frame.