This is the story of a 71 year old man named Shri Batakrushna Sahu and his amazing journey from a clerk to the owner of Aquaculture Field School in Sarakana under Balianta block in Odisha.
Today, his aqua field has become the nucleus of training for the young entrepreneurs. He imparts training in fish breeding, spawns production & management, rearing of carp fishes, and the sales for other farmers free of cost. His work attracted many scientists to induce research activities and modern technology for fish farming. His contribution not only offers him fame in Odisha but in the national forum as well.
"Earlier the insufficient supply of big fishes to our village prompted me to find ways so that my village people could get sufficient amount of fish for consumption. Carrying on with the same idea, I took the village panchayat pond on lease for Rs 12,000 for a period of 3 years. And that's how I ventured into the fish farming for the first time in 1986." 
As a newcomer in aquaculture, Batakrushna had to seek advice from Late Dr Radheshyam, the then technical head at ICAR-Central Institute of Fresh Water Aquaculture (ICAR-CIFA). Dr Radheshyam offered information regarding the rearing of fish, food composition for fish, maintaining water quality, fish health, and other precautions. Surprisingly, he received around 1.4 tonnes of fish in his first harvest each weighing 600-800 gms. This helped him to recover the principal amount with a good dividend in a year. After that, there was no looking back.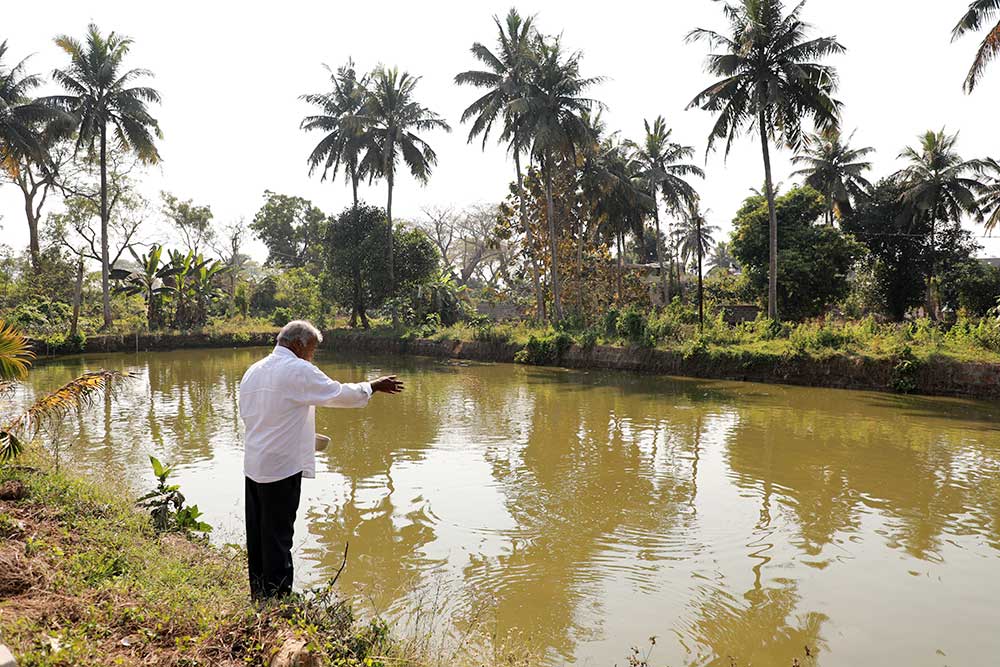 Soon, he realized the issues of severe mortality of spawns due to poor quality seed and long-distance transportation. In 1988, he decided to adopt Hapa Breeding Method to elicit good quality carp upon the suggestion of Krishi Vigyan Kendra (KVK). In the first batch, he procured 3-4 lakhs spawn and received Rs 7,000 per pond in just 2 months. He discovered fish seed production in small ponds is more worthwhile than fish farming. Following this, he installed five extra ponds in 2-acre land and exchanged a few more lands in the nearby places for spawn production.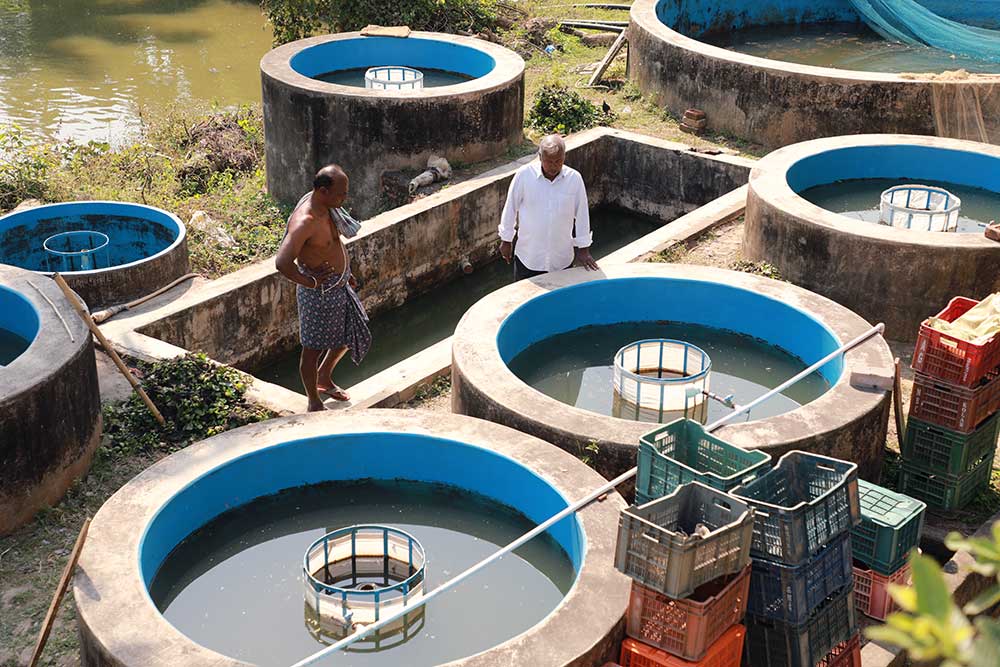 Batakrushna Sahu has also constructed Chinese circular hatcheries for the experimental purposes. It tests the efficiency in IMC breeding, spawn production and brood fish maintenance under the guidance of scientists of ICAR-CIFA, Bhubaneswar. Furthermore, he established a set of 4 circular hatcheries and a breeding pool in 1998. This resulted in the harvest of 10-15 lakh spawn from each pool, thus, elevating the figures to 40-50 million spawns per year. As of now, the yearly production is almost 10-15 crores of improved variety of spawns that makes him a profit of Rs 10-12 lakhs exclusive of other expenditure in pisciculture that has also rocketed his seed business. Apart from educating people, he produces spawn and fry of Indian Carp like Rohu, Catla, Mrigal, many other exotic and ornamental fishes at his 16 ponds spread in an area of 15 acres.
Apart from this, he was the first hatchery owner to sign MoU with NFFBB as a Network hatchery owner on National Fish Farmers Day, 2018. The scientists and researchers of ICAR-CIFA, Bhubaneswar and KVK Khordha, and various other organizations arrange research activities in his aqua-farms and develop technologies for better productivity. He has also achieved success in early maturation and early breeding, which is being adopted by NFDB-NFFBB later. ICAR-CIFA also decided to open an Aquaculture Field School in his hatchery, a year before his retirement in 2010.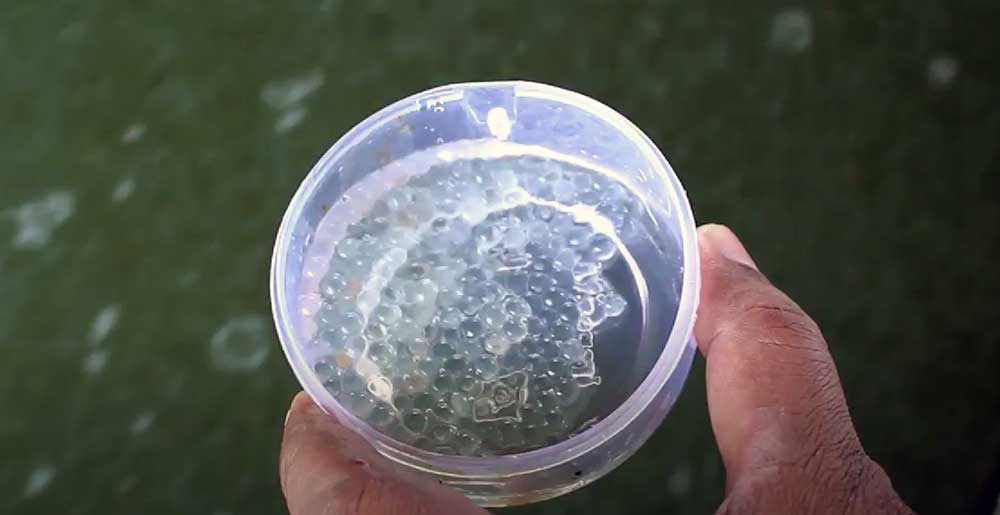 His success automatically spread like a wildfire in the nearby villages. Many aspirants of Fish farming approached him to receive training in fish cultivation. On an average, he has been training more than 5,000 fish farmers in fish breeding, brood production and water management every year after his retirement. The plentiful availability of good quality broods at a low price has also fueled the profit margin of many fish farmers. His top-notch contribution in the field of Aquaculture has conferred him with 'Padma Shri' in 2020 in the discipline of Animal Husbandry by Government of India. Presently, he has been invited to training sessions in programmes 4-5 times a year where he shares his knowledge, techniques, solves problems and offer ways to increase the output of farming.
 "I give training free of cost to anyone who comes to my door willing to learn anything about aquaculture and brood production. I believe no one should go outside the state to earn a livelihood. If done in the right process with technical assistance and patience, fish farming could be a profitable career."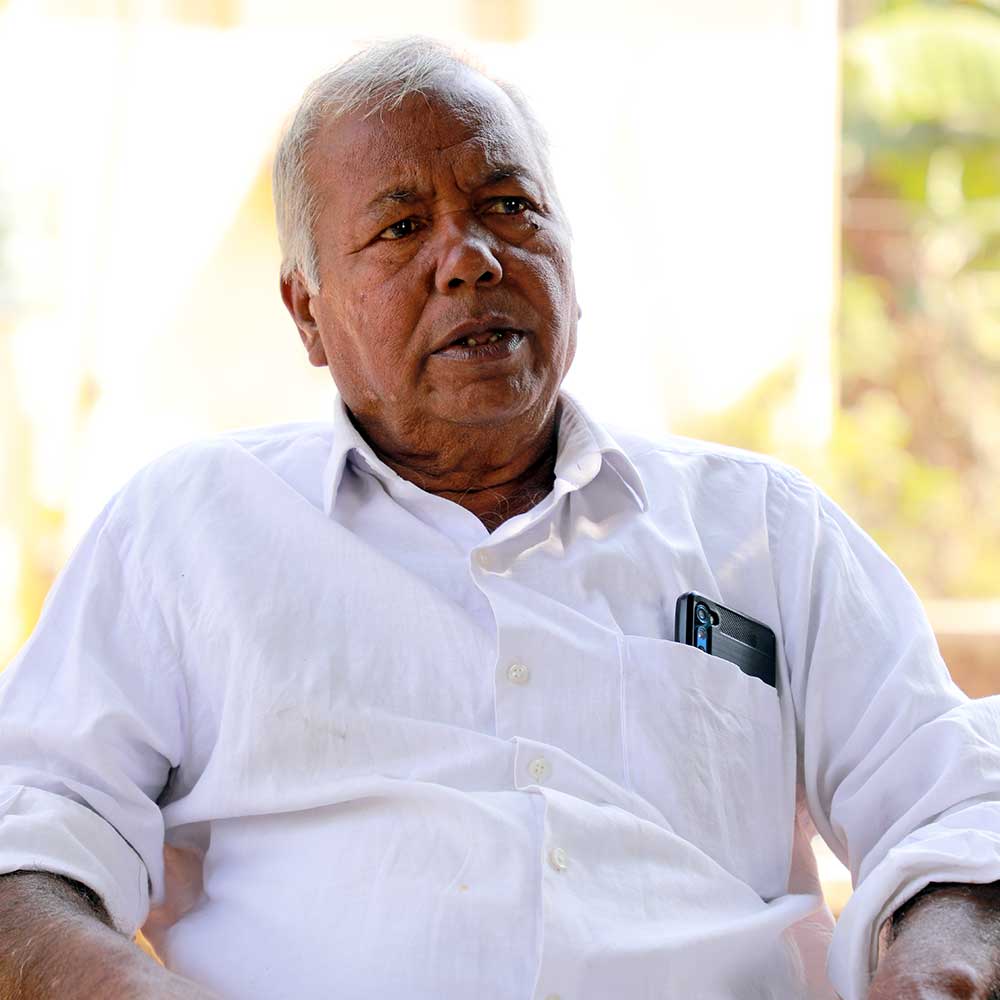 The respected soul is the guiding star for many young entrepreneurs who wish to nurture their careers in the field of pisciculture. The open-air free practicum has attracted a mega-youth force, even the educated ones, to pursue this as their career in recent years. His guidance has ultimately boosted the socio-economic condition of fish farmers and the lifestyle of their families. In a nutshell, the dedicated efforts of Shri Batakrushna Sahu in the field of pisciculture have turned into an inspiration for others and levitated him to an extraordinary stature.