A truck driver saved more than 400 lives in road accidents in the last 16 years
Truck drivers are generally seen as underrated and often known for their reckless driving. By and large, we come across tons of news related to accidents and death due to delay in action, hesitation, poor infrastructure or insensitivity. Reasons may be million for not helping out, but the big question arises – Do we lack our innate humane virtue to save a dying person rather than being an onlooker?
According to a report published by the Ministry of Home Affairs, road accidents occurred around 3,54,796 in 2021. With just 1 per cent of the vehicles in the world, India accounts for 11 per cent of the global death in road accidents, the highest in the world. India tops the world in road crash deaths and injuries, killing 1 person every 4 minutes.
In contrast, contravening all the prejudices, 38-year-old Pankaj Kumar Tarai; who is a truck driver, sets an example by rescuing as many as 400 accident victims in Jagatsinghpur district of Odisha of whom 300 survived. For this purpose, neither his volunteers nor he has sought money from the sufferer families. Instead, he spends nearly 25% of his income on this humanitarian initiative.
A resident of Hasina village under Kujang block, Pankaj believes,
Life is a gift of God. There is no greater purpose of life than saving lives.
His journey as a saviour started in 2005 when he witnessed a serious accident near Bhutamundai on the Cuttack-Paradip State Highway. Surprisingly nobody came forward to help the agonizing victims who later succumbed at the spot. After the incident, the emotionally tormented Pankaj vowed to help every accident victim. Thus in 16 years, he has saved numerous lives. Over the years, his good works attracted the limelight and many local volunteers, youth groups, sarpanch, Panchayat Samiti members; fire and police officials came along and evolved into a strong group called "Devdutt Sangathan".
The Sangathan now consists of 25 members who strive to ensure timely medical help to the victims of road accidents working in close coordination. Pankaj also created a Whatsapp group of volunteers who put information on mishaps and details about the victim's family. As soon as they get updated, they rush to the location or call for immediate help to shift the wounded to the nearest hospitals.
"As the constant spiral up of the number of vehicles and dilapidated infrastructure, the road accidents have mounted drastically. Particularly, in the Bhutamundai to Rahama stretch of the Cuttack-Paradip State Highway", told the lamented Pankaj. In such a condition, his endeavour to save lives is a blessing in disguise. He is being treated as a family member by the family of victims; a saviour after all.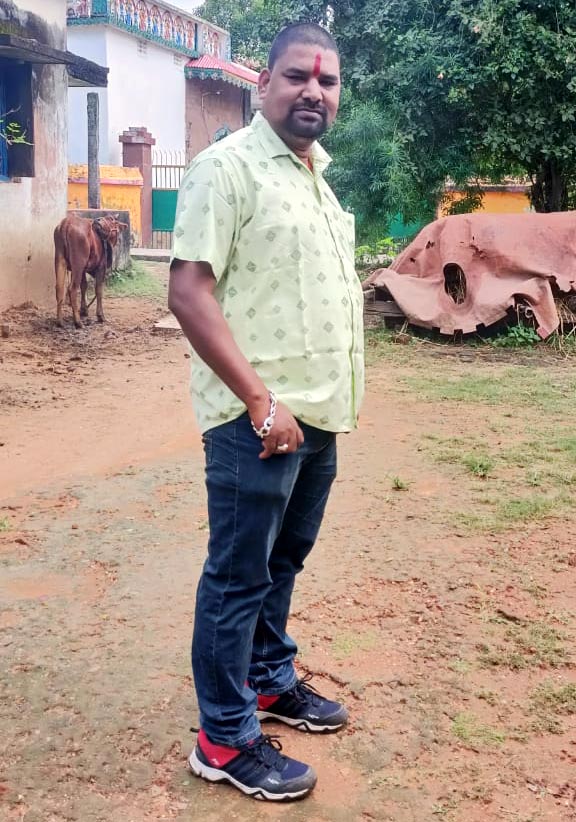 Pankaj understands the prime reasons behind somebody's reluctance during such a case. Therefore, with his volunteers, he tries to create awareness among people to help accident preys without any hesitation and medication to deliver during Golden hour to save lives. He also appreciates the State Government Good Samaritan policy, which acts as a tool to encourage the populous to extend their hand for help.
Every second is vital during such mishaps. Hence, the efforts facilitated by Pankaj are exceptionally inspiring!