On Sundays, AAHAR Kendra is normally closed, so where do underprivileged people who travel long distances get lunch? The image of Burla VIMSAR hospital in Odisha's Sambalpur district, on the other hand, tells a different story. Thousands of poor patients and their attendants receive free meals on the campus every Sunday. This is possible following the mid-2022 launch of Ramadas Panda's 'Bhojan' free meal system.
Ramadas lives in Sambalpur's Dhankauda block and works as a constable for the Sambalpur Police Division. However, Ramdas has always been drawn to the field of social work. The 'Bhojan' free meal initiative has only been available on Sundays. They prepare 2-3 quintals of food, which consists solely of rice, dalma, and tomato khatta, to feed the 1500-2000 destitute who come to the hospital for treatment.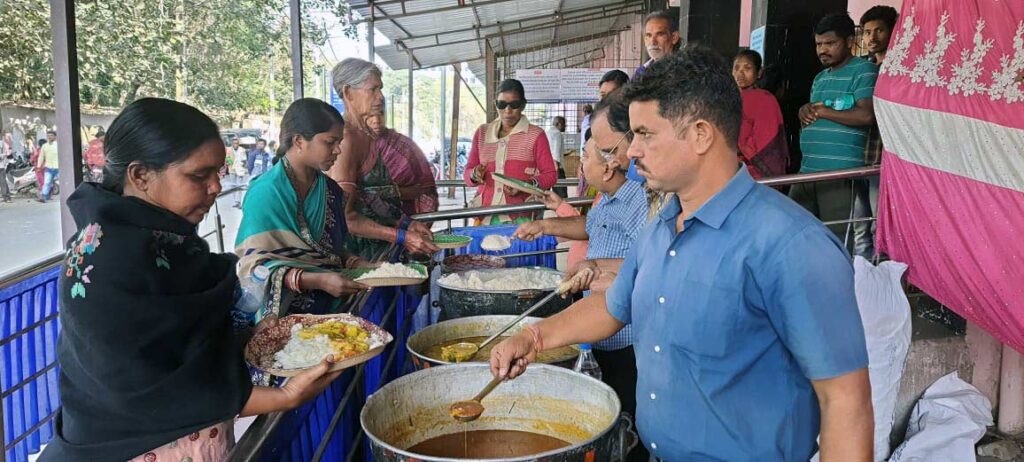 Burla VIMSAR hospital is a health lifeline not only for the people of western Odisha, but also for the people of neighbouring states. Patients from all over come for treatment and stay for days. Because the AAHAAR Kendra is normally closed on Sundays, the underprivileged were primarily affected by hunger pangs. Furthermore, the critical hunger situation among destitute people who came for treatment during the Covid lockdown prompted Ramadas to launch an initiative to meet the lunch demand of the underprivileged on Sundays.
"I took the decision yet feeding a huge mass every Sunday was not an easy deal as it requires around Rs 30-35,000/-. I had approximately Rs 30,000/- saved and received financial assistance from my acquaintances for the establishment of 'Bhojan', a free meal service, on May 15, 2022. With God's help, I was able to secure a small plot of land in the hospital's backyard, where PhD students assisted me in constructing a makeshift kitchen. I asked a few club members, sangathans, and local associations to help me collect raw materials, prepare food, and serve it. Currently, I have a team of 20 members who invite every needy person to lunch by going from ward to ward early in the morning and serving food to them during lunch time."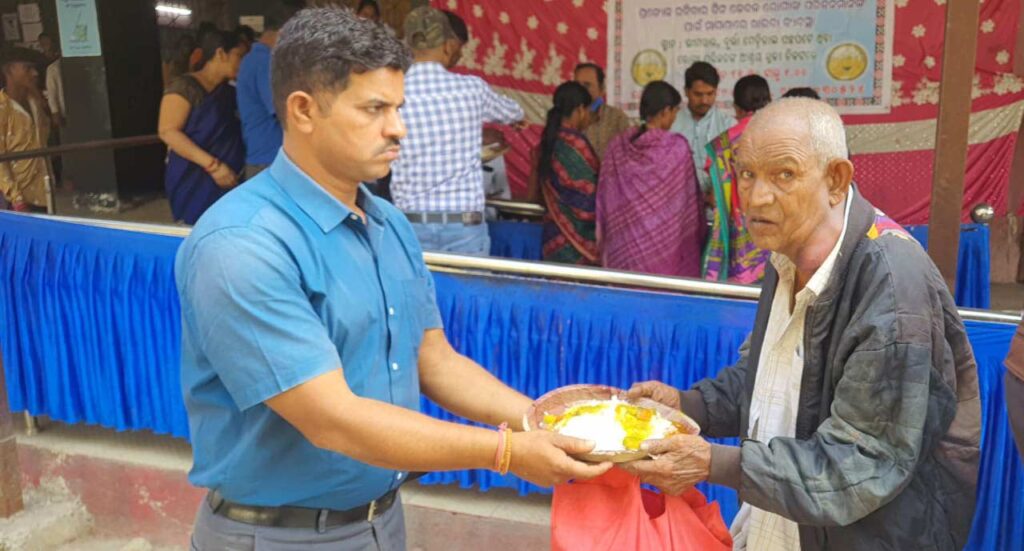 Though serving as a police, Ramadas have been remained active in the philanthropic works since 1996. He donated blood on his own 48 times while organising blood donation camps over 12,000 times. He also provides financial assistance to the needy and has cremated approximately 600 unclaimed bodies while assisting many destitute families in cremating their loved ones.
"At the moment, I am only distributing meals during lunch. But I am looking forward to feeding the destitute for dinner if the hospital authority or the government grants me a permanent plot. In addition, I hope to launch a system as soon as possible to reduce food waste at events such as weddings and birthday parties, and to distribute any leftover food to slums or roadside vagrants. I advise people to help others in any way they can and to be more conscious of food waste."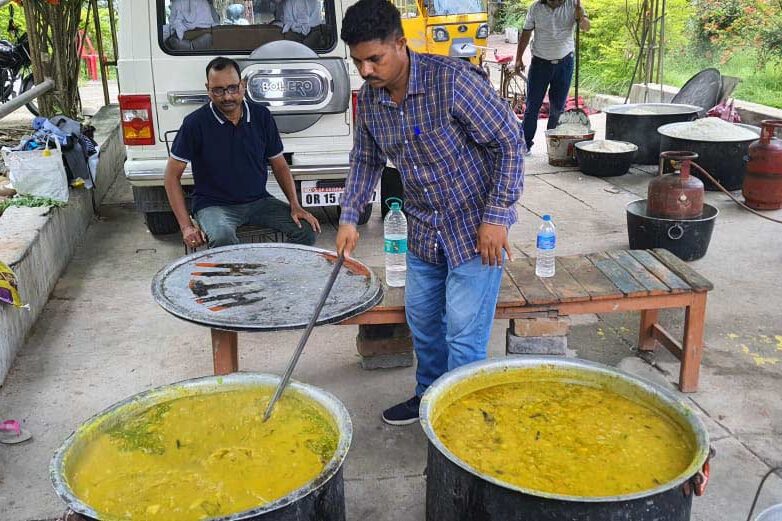 Ramadas' initiative is gradually rallying momentum from everyone in terms of monetary or raw material donations for food preparation. Even his family members and a few departmental work colleagues support him in his charitable work. In 33 weeks of the 'Bhojan' initiative, he has fed approximately 50,000 people. We applaud Ramadas for his virtuous work and hope that his vision will inspire others to work for food security and greater empathy for the underprivileged.