All of us have been repeatedly told – Health is wealth. And most of us truly agree with it. But do we really understand what being healthy means? World Health Organization defines health as a state of complete physical, mental and social well-being and not merely the absence of disease or infirmity. This indicates mental wellbeing of an individual is as important as the physical wellbeing. In today's fast paced world, we often take a break when our physical wellbeing is affected and try to fix it but our mental condition is always pushed under the carpet.
The Amulya Jeevan Foundation is one such NGO based in Bhubaneswar who has been working on both physical and mental wellbeing of people. The Jeevan Anand program of the foundation was conceptualized for ensuring mental and emotional wellbeing through its interventions.
"The Jeevan Anand program aimed at working on the mental health issues but we were still considering the options where to start it from. At the same time, Dr. Manoj Kumar Chhabra, DG Prisons & Correctional Services, Odisha invited our team to visit the Special Prison at Jharpada in Bhubaneswar in August 2022. During our visit we came to know that majority of the inmates are undertrials. The convicts are engaged in multiple works inside the prison with pay but the undertrials cannot be engaged in any such work and that's why they have a lot of free time. The challenge was to mobilize them in constructive way so that they can stay away from negative thoughts and depression."

Shweta Kanungo, Programme Head, The Amulya Jeevan Foundation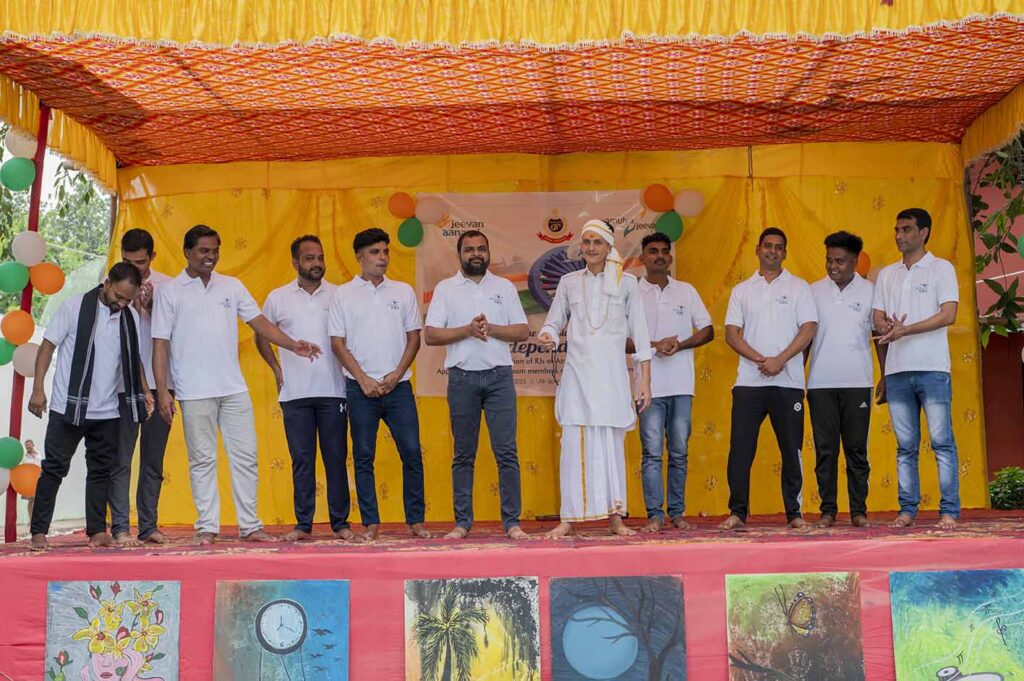 After a few meetings, The Amulya Jeevan Foundation came up with the idea of 'Mukt Vihangam'. 'Mukt Vihangam' is a recreational centre inside the Jharpada jail in Bhubaneswar that houses a library cum skill development room, community FM radio station and a recreation room for the inmates. The centre was set up in September, 2022 as one-year pilot project.
"Prisons reflect the state of the society, and therefore we need to turn the detention facility into a reformation facility. The concept of Mukt Vihangam is to provide prisoners an opportunity to express and reflect on themselves, and utilize their time in a constructive manner. This will bring a positive change in their mental state, make them a better human being, and a productive part of the larger society."

Dr. Manoj Kumar Chhabra, IPS, DG Prisons and D.C.S, Odisha
Azaad Vaani, a community FM radio station set up in the 'Mukt Vihangam' is a tool to promote positive thinking, creativity, mood elevation and relaxation among the inmates of the prison. Here, the inmates are provided with professional training on Radio Jockying by RJ Komal Jyoti of Radio Chokolate 104 FM (one of the leading FM channels of Odisha). Since November, 2022 the first batch of 20 inmates were provided 1 hour training from Monday to Saturday till August 2023.
"We started off the community radio with basic equipments and 6,000 songs. And the big challenge was to mobilize the inmates. But we received a very good response from them. Thus we started out with first batch of 20 inmates as a pilot project. It has brought positive changes in their lives and they have also realized the hidden talents they had. They are also coming up with new and creative ideas for managing the radio programmes. Today these 20 inmates are qualified RJs who can take it up as a career in future. Again 15 other men are also in the pipeline to be trained as RJs. We are hopeful that these inmates will be able to have a career in radio once they are out of the prison," said Shweta.
In Azaad Vaani, they are trained on different aspects of RJ such as transmission, pronunciation, preparing jingles, curating different programmes and handling radio equipments. The inmates operate, monitor and maintain the radio station all by themselves. The Azaad Vaani is operational everyday from 7am to 4 pm. Azaad Vaani offers different formats of programmes such as informative, news broadcasting, interviews, poetry etc.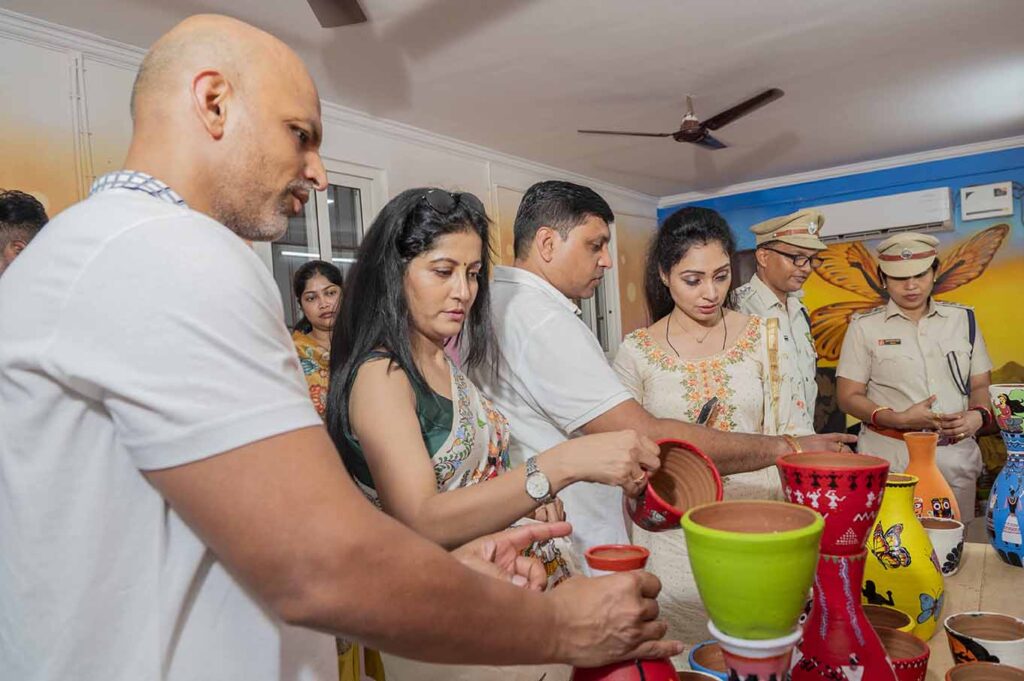 "Friends, the name 'jail' makes a shiver run down the spine. When I was standing outside the jail gates, I did not have a clue about what was in store inside those walls. Whatever we have learnt till today and are speaking about, have all been taught in these caves of the jail. The Amulya Jeevan Foundation has been a ray of hope and it is with this light that we are moving forward. Now, I feel sad when asked to leave the jail. I am ever thankful to RJ Komal for guiding us, AJF for supporting us and prison authorities for facilitating such a wonderful initiative."

RJ Chota Packet Bada Dhamaka, Azaad Vani.
In future, The Amulya Jeevan Foundation has plans to introduce the RJ training for the women inmates of the prison. Again the team has been invited by Directorate of Prisons and Correctional Services, Bhubaneswar to start the Jeevan Anand programme in 8 other districts of Odisha.
"Azaad Vani is a creative and positive space where the inmates get a chance to be the best versions of themselves. It is not only beneficial to the 20 inmates who got trained as RJs but to more than 1000 inmates who listen to radio programs daily. Such initiatives have a long-term impact on the inmates as well as on the prison atmosphere. We strongly advocate on the replication of such programs across other prisons of Odisha".

Avinash Khemka, Founder, The Amulya Jeevan Foundation
In a society where people rarely think about a prisoner, The Amulya Jeevan Foundation has come forward to identify and enhance their talents along with bringing a healthy environment for them. Our team appreciates the efforts of the Foundation and believes it to be an example for others to follow.