"People frequently mock and criticize visually impaired people for their inefficacy.  All of these things have an impact on us, but I used them to improve my life. I'd like to encourage people not to judge a book by its cover because extraordinary things happen where it is least expected. My achievements are the result of my parent's sacrifice and patience, as well as the selfless support of my relatives and friends."
From receiving the State Award for Individual Excellence from the Hon'ble Chief Minister of Odisha in 2013, to winning Silver medal in B2/B3 Men Rapid Team Chess at the 3rd Asian Para Games in Jakarta and being felicitated by the Hon'ble Prime Minister of India Shri Narendra Modi for the same in 2018, to winning gold in the World Team Chess Championship held in Macedonia recently in 2022, it is quite an incredible achievement for a person who is blind.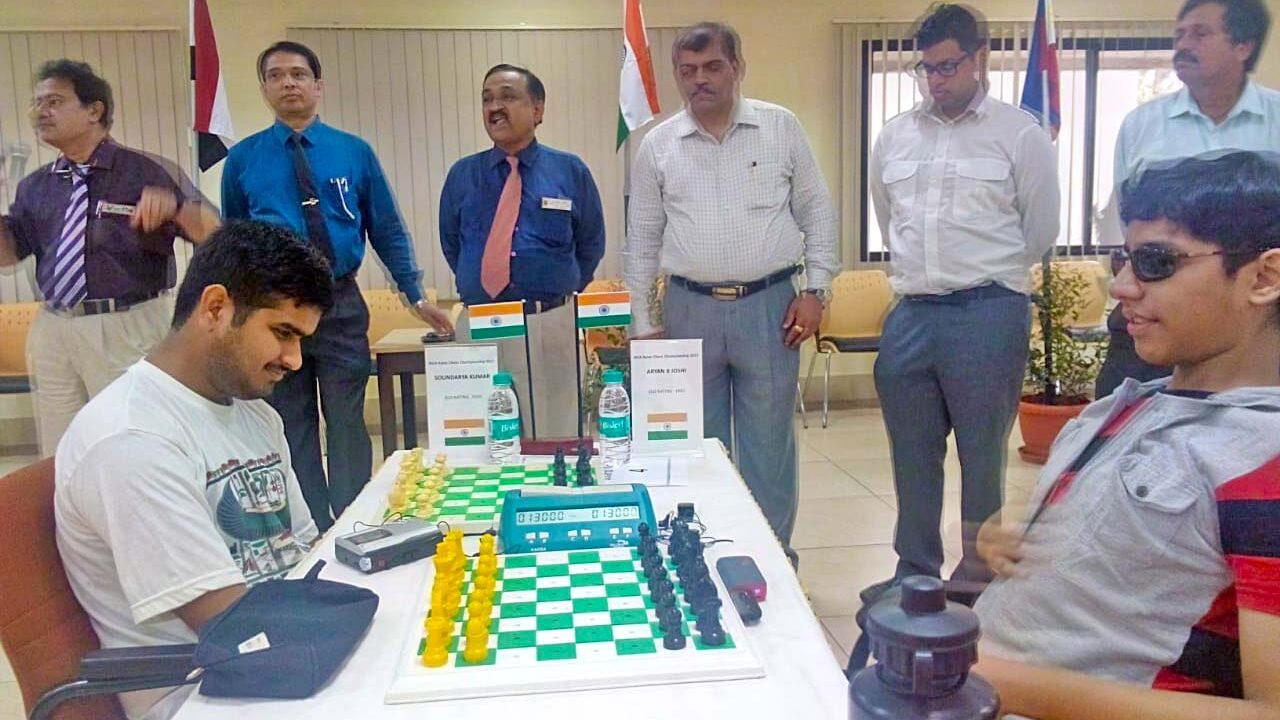 Soundarya Kumar Pradhan, 23, has been visually impaired since birth and comes from the underdeveloped region of Boden in Nuapada district (a Maoist-infested area of Western Odisha bordering Chattisgarh). But, as we all know, where there is a will, there is a way, and his tenacity never let him succumb to his inability. Because his uncle, Kesha Ranjan Pradhan, was a chess player, everyone in his family was familiar with the game. However, Soundarya took the game professionally because, unlike the other children in the house, he was not well-suited to other games.
He began chess at the age of ten. Though chess was difficult to learn, his uncle assisted him frequently in identifying the chess position set up on the board and then attempting to find the best moves during the early stages of learning. It is difficult for him to keep different chess positions in his head, but this type of training has tremendous benefits for visualization and becomes easier with time.
Hardcopies and instructional videos were not an option. As a result, the self-taught Soundarya concentrated on resources that could help him hasten his learning process, such as screen-reading software that converts text into speech and assists in identifying the 64 square notations on adaptive chess boards outfitted for blinds.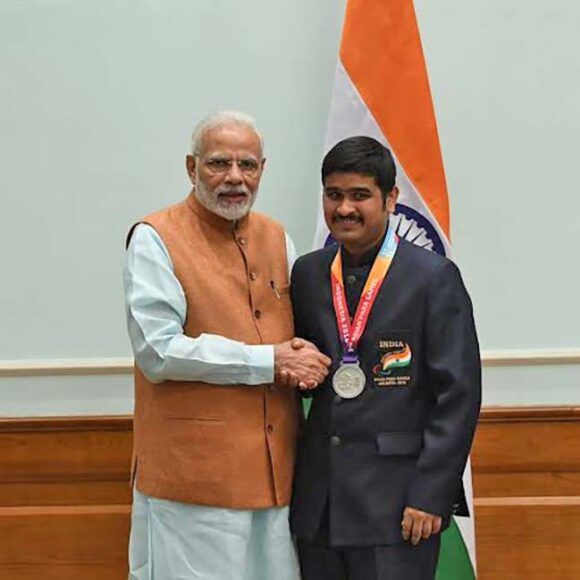 In and around 12 years, Soundarya's rigorous practice helped him win numerous laurels and accolades for India at both the national and international chess. This game allowed Soundarya to socialize with people from all over the world, which improved his command of the English language and led to the prospect of coaching foreign students. Until now, he has free-coached more than 30 students to master Chess through online classes. In addition, he has trained approximately 24 blind students in collaboration with Indic AI, an online platform that provides accessible training to visually impair aspiring chess players.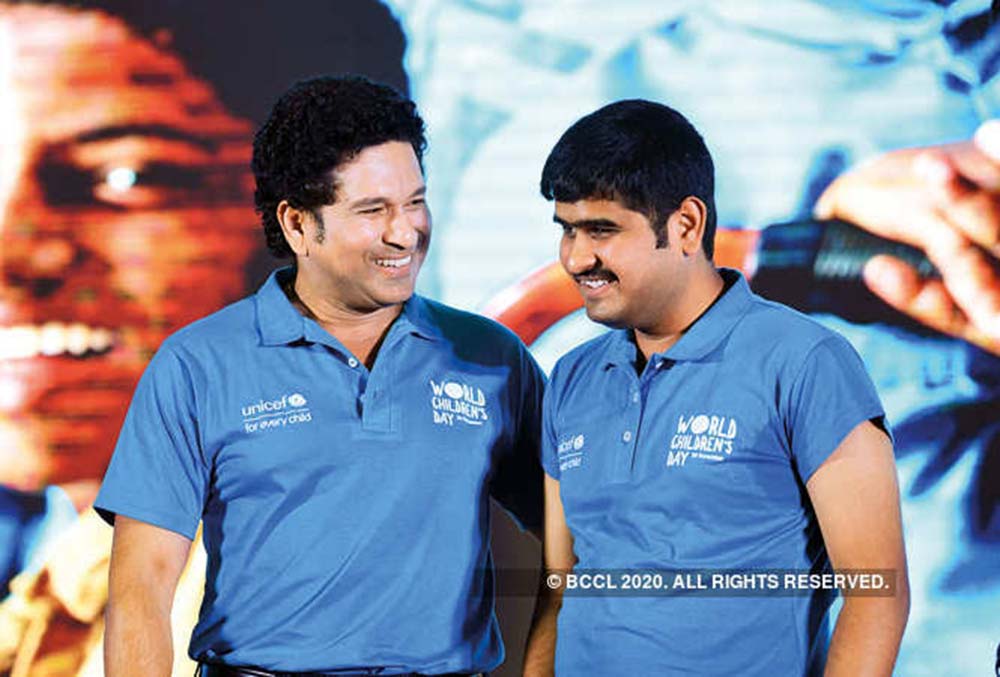 Soundarya has also had a successful academic career. This year, he received his B.Tech from NIT, Jamshedpur, with a specialization in computer science. He is currently employed as a Manager in Finance System Operations at HSBC Bank and intends to lead a team of technical professionals in the near future.
"Self-acceptance and positive aspiration are critical for individual growth. It is the only attribute that has given me everything I have today. I aspire to be a world chess grandmaster. In addition, I am working on the development of an app that will convert chess positions in software such as Chessbase, Winboard, Fritz, and others into audible speech, making chess material more accessible to the blind."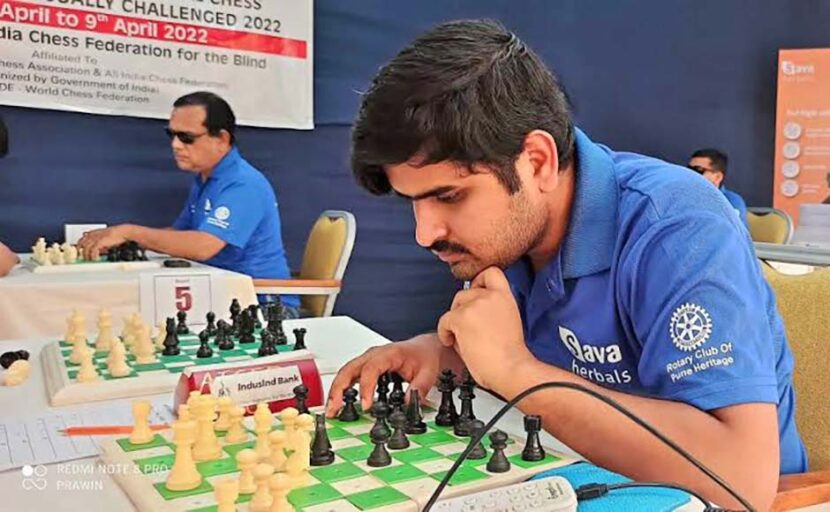 Soundarya's story is an inspiration not only for blind people, but for all of us. His bravery in overcoming life's challenges, his optimistic outlook on life, and incredible feats that landed him among India's top three blind chess players. He is only 23 years old, and we expect more achievements from him in the near future.